From the Chairman's Desk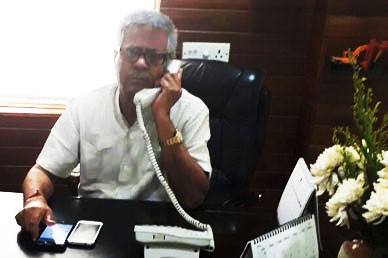 Economic progress is quite evident in India, a lot is being said and lot more being done in almost all sectors of the economy. As the economy strongly moves from being known as an agriculture based economy to that of service sector or more profusely the tertiary sector with its secondary manufacturing sector too, is moving towards registering a double digit growth, in which the Indian Logistic Industry is more than just a profitable bet.
As the market scenario stands today the industry is divided into small, medium and large market players. The market is highly fragmented as there are a lot of single service providers making the game of logistics a bit difficult and strenuous to handle from the point of view of the customer. With several players big and small the market could be characterized as disorganized, needing effective corrections in the form of integrated service providers. The disorganized market scenario is such that the clouds of unprofessional hamper the true spirits of logistic service. This market hence requires the expertise of professional and competent market players that have the ability and capabilities to understand the generic and industry specific customer needs that has changed over a period of time.
My reading on the industry starting 2017 is positive as those ( industries ) who were skeptical and had their own justifications and apprehensions are now willing to take the calculated risk by virtue of unfurling their wings into sectors different from the ones they have been dealing in and attracting the attentions of buyers with modern and innovative supply solutions.
With time the name of the game seems to be changing slowly but surely, it's no more a product or cost specific market. Even those seeking the services are willing to try something new while wanting to continue enjoying the comforts of professionally specialized yet highly personalized attention. Only those with such high standards of supply chain solutions are welcome by the new breed of global customers.
The number of business available to be targeted vis-a-v the number of players attacking them could be assumed at 10:90, therefore it will be challenging to achieve the targets. I am confident of achieving it if armed with the required marketing tools and management support, which I am sure the company, is equipped with and willing to.